The definition of custom mission profiles is restricted to dedicated user accounts.
In case your account allows to do so, please follow the steps below.
If not, notify support@mapeo.be
You can define custom mission profiles in two ways:
• during mission creation
• through the mission profile settings page: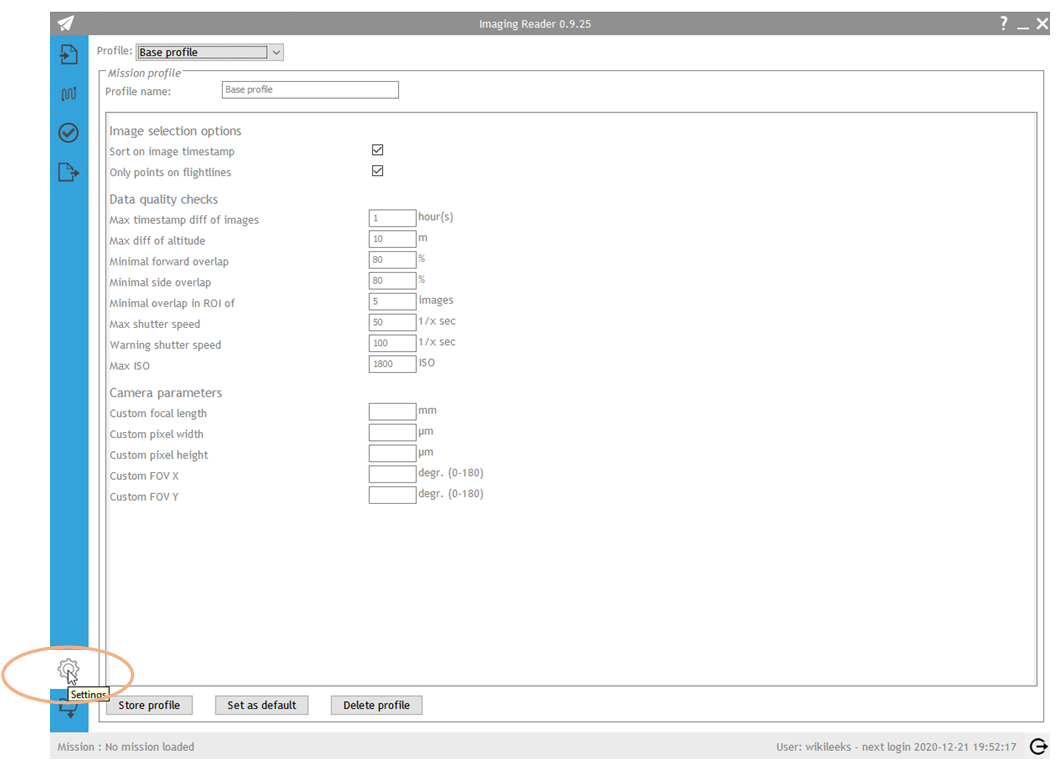 You should start by selecting the existing mission profile that corresponds the most to the
custom profile you want to create
Example: create a Phantom 4 RTK profile with an allowed ISO value of 600 instead of 1200.
First select the existing "Phantom 4 RTK" profile from the "Profile" drop-down list.
Enter a custom name in the "Profile name" text box and set the properties you want in the
respective text boxes. (For the text-based properties, e.g. "Model Check", you can use Java regular expressions)
Once you have finished editing the profile parameters, you press the "Store profile" button.
The "Profile stored" window pops up and the created profile is being saved to disk (locally).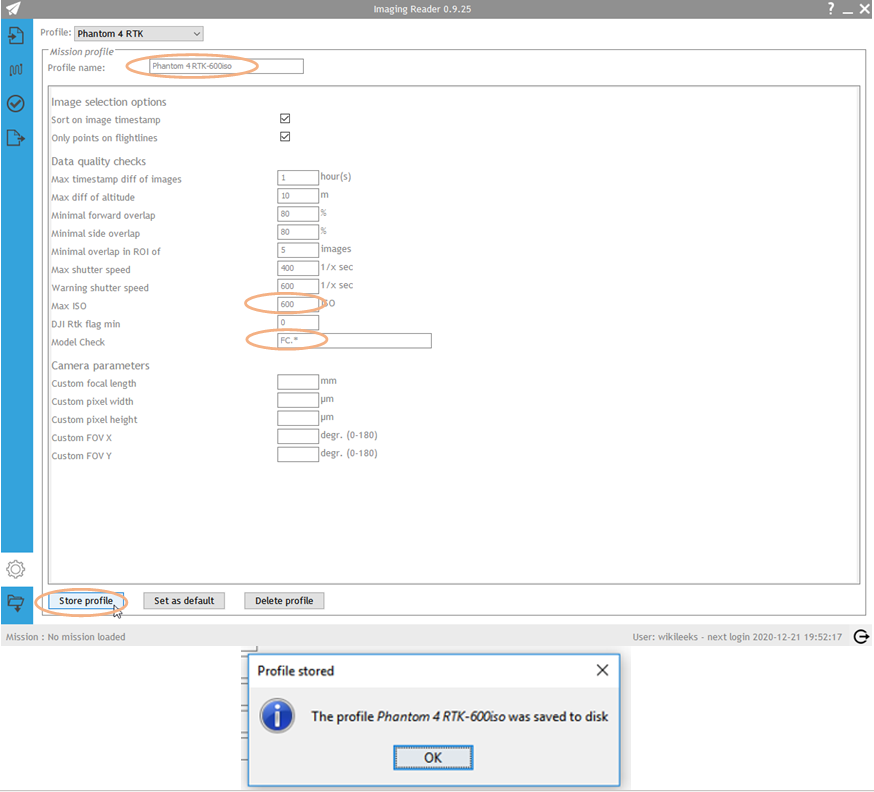 If you want to make this profile the new default profile which will be selected when creating a new mission, select the "Set as default" button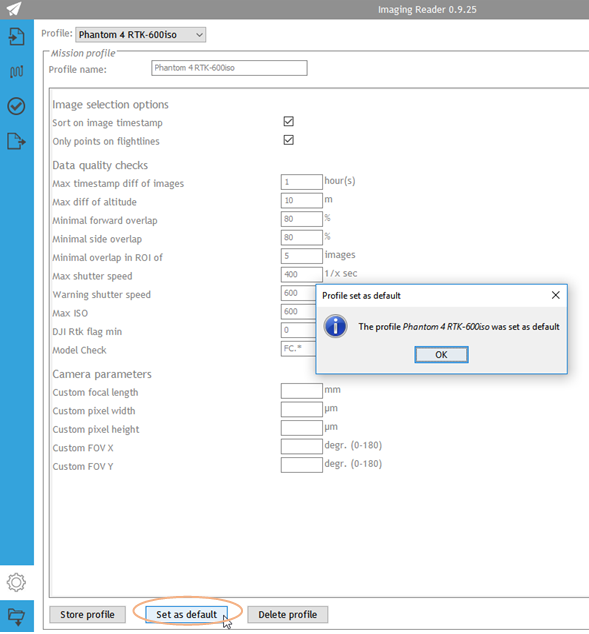 The "Delete profile" button allows to delete custom (locally saved) profiles.