To export layer statistics based on the plots drawn in MAPEO, first activate the Export panel, then click Field Data. Ensure the field layer that you are interested in exporting is active, and either select All Fields, or Select Fields to choose a subset to export.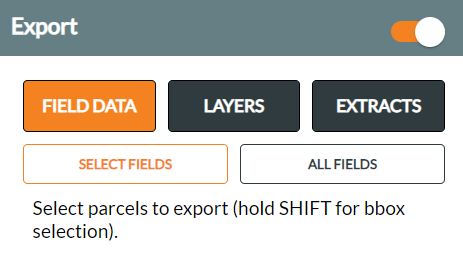 If you are selecting the fields manually, you can hold the Shift key and drag your mouse to select multiple plots at a time. Once your plots of interest are selected, you can choose to export the file in .csv or shapefile format. You can also select the layers and the dates that you would like to export.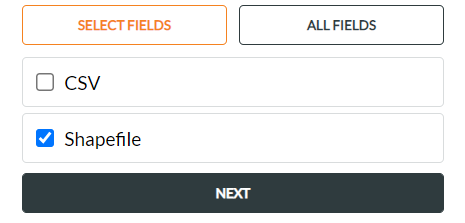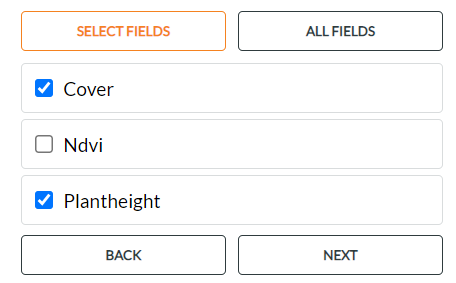 Once you have selected the date(s) and clicked Export, your processing job will be added to the processing panel at the top of the MAPEO viewer. You will see the requested job with a Waiting tag, which indicates it is still processing.

Once the job is finished processing, a green Done will appear, along with a button to download the file in the requested format.