MAPEO is an end-to-end drone-based image processing solution serving different applications and industries.
The online platform supports agricultural field managers to obtain a more complete and objective view on their fields and supports researchers and industrial clients to include this drone-based information into their applications and business processes.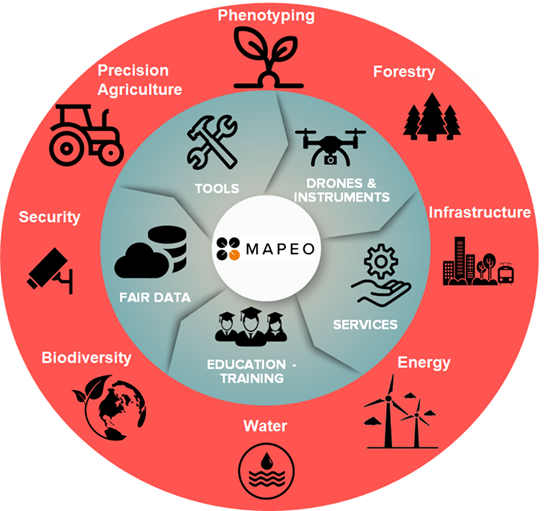 MAPEO gives you access to high-quality drone image processing and analytics.
The processing chain supports a large selection of drones and sensors, giving clients the option to let their technical specialists perform the drone flights or order a MAPEO certified pilot to perform the flights.
After data has been uploaded to MAPEO, numerous application-specific image products can be generated with no or limited operator interaction, using custom-designed algorithms and analytics.
MAPEO provides an easy-to-use interface for ordering and visualizing these products, extracting statistical information and downloading the data products.
Besides these operational services, the MAPEO team also provides consultancy to assist clients:
with the integration of drone operations into their organization, through the MAPEO Academy
in their research activities, e.g. facilitating lab and field validation or assisting in research towards innovative traits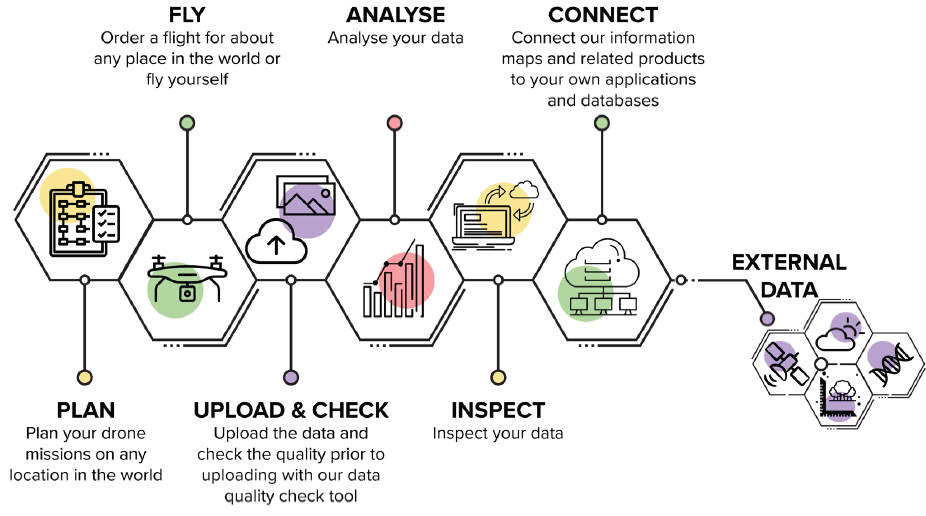 Watch the MAPEO phenotyping video to see the bigger picture, or visit the MAPEO website, request a demo account and get some hands-on experience with the MAPEO platform.